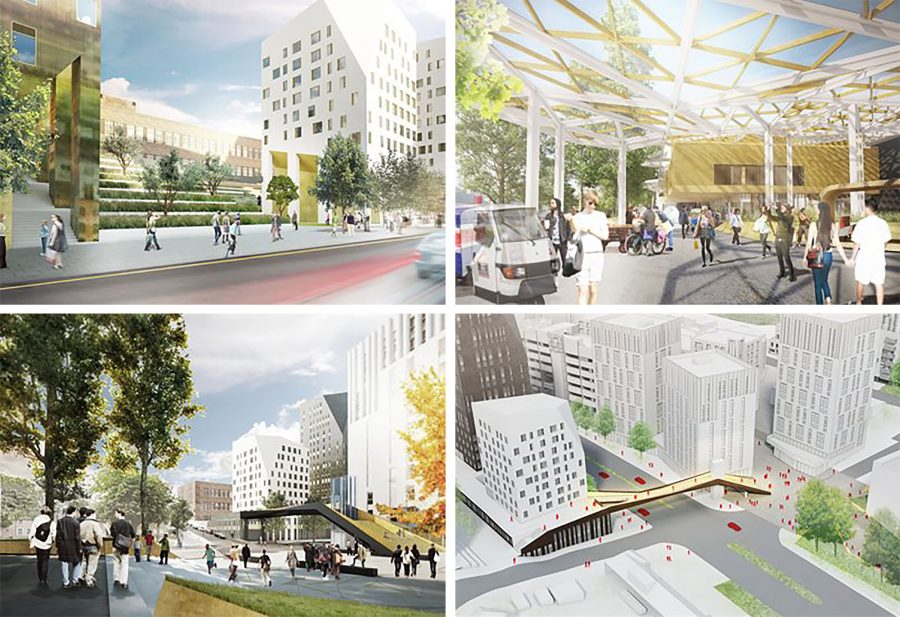 Towards the end of last year Brighton University revealed plans for the redevelopment of its Moulsecoomb campus and specifically the old Preston Barracks site on the Lewes Road. This is a very exciting development that is set to create 1,000 jobs for local people, 370 new homes, 1,300 bed spaces for Brighton's students, 750 parking spaces, 1,000 cycle spaces and a new pedestrian bridge across the Lewes Road. Not only that, it is also set to bring over £500 million pounds in economic benefit to the city's economy over the next 10 years.
This is great news for Brighton. With designs placing a heavy emphasis on landscaping, the development will give the Lewes Road a much-needed face lift and no doubt make the area safer and more attractive. A comprehensive transport plan has been drawn up for the development that will see road junction improvements in the area, and the plans also outline other special features for the site such as a 1km running and fitness route with fitness equipment at key points that can be used by the whole community. There will also be cycle docks to support the city's new cycle hire scheme.
We will be really interested to see how the student bed spaces will be designed within the development, and how the accommodation will work alongside the 370 new homes. This architectural challenge is of particular interest to us as we believe that a mixed community has great benefits for everyone, as long as the potential disadvantages are tackled properly. While we aim to provide accommodation for third and fourth year students, the students here will be first years so it will be even more important to consider how they use the spaces and how potential impact on working residents (as well as other students for that matter) can be minimised.
The development, which will also include a number of small retail, café and workshop units, is being designed by award-winning architects Studio Egret West and HASSELL.
More information about the development can be found here.