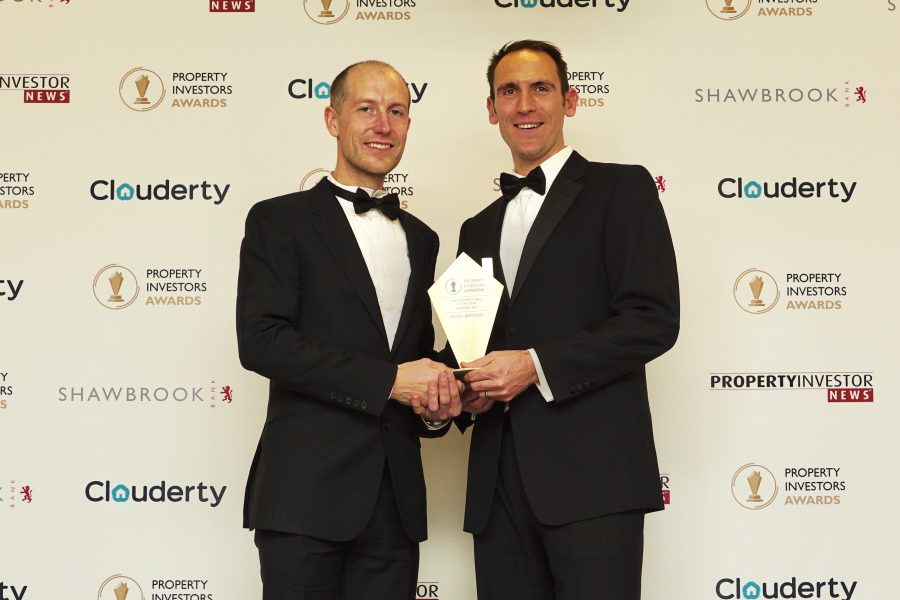 Towards the end of last year we entered one of our houses into the 2017 Property Investors Awards and we are pleased to announce that we won in our category. Our first award.
The award recognised the quality of the design and development of the house we entered, something we are very proud of. 
Specifically, our work was praised for providing a feeling of space in the communal areas of the house, using built-in furniture throughout, the creation of bespoke artwork, and for having a homely but easily maintainable palette of colours that create a youthful atmosphere. 
The judges also noted our standardised Rivers Birtwell design features such as secure bike storage to encourage less car use, top-speed internet connectivity, the use of an app for reporting problems, and same-day call out for maintenance issues. 
The whole Rivers Birtwell team is very pleased to have won this award. We work very hard to produce high-quality shared accommodation in Brighton and it is extremely satisfying to have been recognised for it.